Package Formats
For a Resealable Packaging Solution That's Uniquely Suited to Your Needs, Talk to Zip-Pak.
With our deep knowledge, experience, machinery, and technical expertise, Zip-Pak can make virtually any package a resealable one.
An overview of our most popular formats:
Stand-up/Block-Bottom Pouch
This pouch features a flat bottom, with gussets
On this format the zipper is located at top of package
This style is often used for cookies, pet foods, confections, and snacks
Equipment options include Horizontal or Vertical/Form/Fill/Seal or Pre-made Pouch machines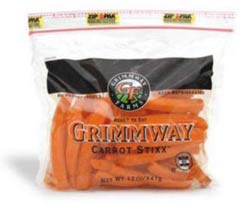 3- or 4-Sided Seal Pouch
Full-panel graphics on the front and rear are a key feature of this pouch style
This packaging style has more available area to promote your product and its benefits
There is no rear fin-seal to interrupt the rear panel copy or graphics
This format features a zipper on either the short or long side
This format is frequently used for produce, confections, rice, popcorn, IQF poultry and frozen vegetables
Equipment options include Horizontal or Vertical/Form/Fill/Seal or Pre-made Pouch machines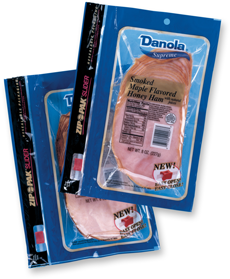 Thermoform Pouch
Package features full-panel graphics on front and back to provide the greatest exposure for graphics, logos, and other branded information
This style now features traditional "press to close" ZIP-PAK® resealable packaging, or new ZIP-PAK® SLIDER™ resealable packaging
The zipper runs along the side of package for ease of access to product
This style is regularly used for deli meat, hot dogs, bacon and sliced or block cheese
Equipment options include Thermoform/Fill/Seal equipment
Pillow Pouch
The zipper can be located on long or short side of package
The packaging can be produced in wide range of sizes
This solution is often used for: cereal, produce, and salty snacks
Equipment options include Vertical/Form/Fill/Seal machines or Horizontal Flow-Wrappers
Package formats are available for Form/Fill/Seal and pre-made pouch applications.
Put a little zip in your flexible packaging and watch sales grow.
Contact a Zip-Pak representative today.