Hartz
How Zip-Pak innovative transverse direction slider technology helped Hartz take packaging freshness and convenience to a whole new level plus boost sales.
Flexible packaging challenge:
Catering to consumers' top priorities for product freshness and convenience has been a hallmark of Hartz. The challenge was providing freshness and convenience beyond consumer expectation.
Zip-Pak resealable flexible packaging slider solution:
Hartz added Zip-Pak's unique transverse slider technology to their premium brand bird and small animal food lines. Thanks to Zip-Pak's innovative transverse direction slider, the zipper can be placed at the top of the bag, enabling the first-ever stand-up pet food pouch.
In addition to freshness, consumers gain unparalleled convenience. The stand-up pouch makes it easier to distinguish the right product on store shelves. As for branding, each package acts as a mini billboard placing the Hartz brand front and center on store shelves and in the home.
Pet owners young and old have an easier way to open and close the package, plus, The slider enables an adjustable pour spout to dispense just the right amount of food.
Contact us to learn how you can strengthen your brand with flexible packaging
that's more convenient for consumers and good for sales.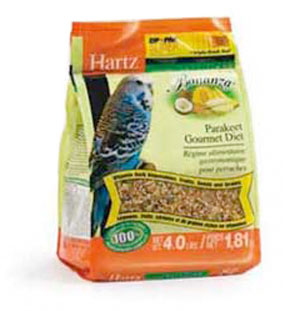 "Zip-Pak's slider technology keeps our quality pet foods fresh while adding a new level of convenience for pet owners. Already, we have seen our sales increase as a result of this innovative new packaging"

—Kristin Ruff, Divisional Vice President of Marketing, Hartz