Ten Ren Tea
How Zip-Pak unique transverse direction zipper technology helped Ten Ren Tea strengthen brand awareness and market leadership.
Flexible packaging challenge:
Ten Ren Tea Co., Ltd., a leader in high quality traditional Chinese tea market, wanted to satisfy its customers' needs for more tea in a flexible package without increasing package dimensions.
Zip-Pak resealable flexible packaging slider solution:
Ten Ren Tea added Zip-Pak's unique transverse zipper technology to a new Nishibe pre-formed pouch machine. The result… Ten Ren Tea satisfied its customers' needs with a first-ever reusable, resealable gusseted pouch for tea. The new resealable package holds more tea, plus it stands up and stands out on store shelves.
Thanks to Zip-Pak's resealable zipper closure, Ten Ren Tea was able to provide a better stand up pouch that holds more tea with only a slight increase in package dimensions, plus keeps tea fresh—a win-win for Ten Ren Tea and its customers.
Contact us to learn how you can strengthen your brand with flexible packaging
that's more convenient for consumers and good for sales.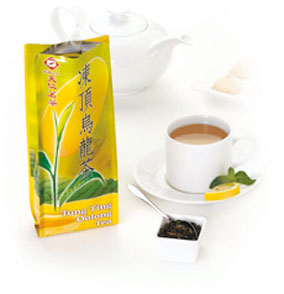 "The gusseted pouch was not only more attractive, it also had a high-quality Zip-Pak ® zipper for added convenience and value for our customers. Our customers like the new pouch design and have noticed the superior quality of the Zip-Pak ® zipper compared to the ones we've used on other bags. We trusted Thomsom [packaging provider] and again they came through with the perfect solution for both our customers and ourselves."

—Mr. Su, Plant Manager, Ten Ren Tea Co. Ltd.